Utah - Hand Waving Flag 12x18"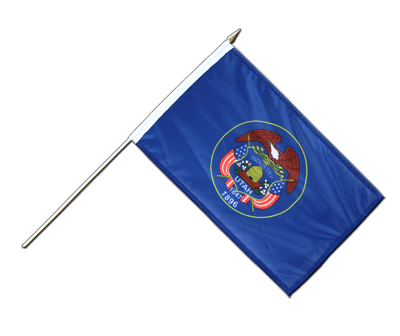 Our USA Utah hand waving flags are made from 100% wind- and weatherproof polyester. The flag is strengthened with a hem stitch on one side. The other edges are simply stitched. A removable wooden pole is included in the delivery.
Size: approx. 12" x 18" (30 x 45 cm)
Length: approx. 2 ft. (60 cm)
Further details: New and original packaging. Very light material. High colour saturation through silk-screen printing on both sides, machine-washable at 86 degrees F (30 degrees C), can be ironed at low temperatures.
Our products stand for quality: Buy a USA Utah hand waving flag of outstanding quality and at a reasonable price.
Find many other hand flags of countries of the world in our Hand Waving Flags section.
Here you can find all sizes and designs: Utah Flags.